Retail Meat Processing
Fresh Meat Specials
Holsinger's Meat Market offers a complete line of fresh beef, pork, and select poultry products. Please visit our retail meat and deli displays for our delicious meat products to be custom cut and wrapped for your family's needs. Our meat cuts are cut fresh daily and are competitively priced to give you great value for your money. At Holsinger's we are proud to provide for you fresh domestic beef, pork and poultry. As the meat prices change weekly, please call for current pricing.
Meat Packages
For a more economical solution to a family's desire to dine on a dime, at Holsinger's Meat Market we offer our bulk meat freezer packages. These packages provide great cuts of meat in an economical package. Each freezer package is custom cut and wrapped to meet your family's needs. To ensure availability please call ahead to order your package today!
We would also like to remind you that by request we can customize these packages to suit your preferences. We will adjust weights and prices accordingly to provide the perfect package for your family. If one of these packages does not suit your family's needs, help us create one that does by calling us at 1-800-733-8883 and a sales representative will be happy to put a package together for you.
Download our Freezer Packing Sheet
Quality Smoked Meats
Holsinger's Meat Market also provides store made Smokehouse Specialties including: Beef Jerky, Beef Snack Sticks, Smoked Bolognas, City Cured Hams, Hickory Smoked Bacon, Smoked Country Sausage, Polish Sausage, and Holsinger's Famous Hotdogs.
Taste our Award Winning Hotdogs recipes including All Beef Hotdogs, Cheese Hotdogs, and Turkey Hotdogs.
Ham lovers must try our own City Cured Ham, our ready to eat Baked Country Ham, and there is nothing like and Old Fashioned Sugar Cured Country Ham.
Deli Meats and Cheeses
We provide a full line of deli meats and cheeses. We carry a variety of deli meats from Baked Deli Ham to John F. Martins Sweet Lebanon Bologna to Baked Country Ham. As well as a variety of cheeses from American Cheese to Provolone to Habanero and JalapeÃo Cheese. We stock a meat and cheese for every taste bud.
Call ahead for larger orders, No Order is too large. We will provide deli meats for corporate picnics and fundraising sandwich sales. Having a get together? Call and speak to a sales representative at the deli about a meat and cheese platter.
Buffalo Meat
Available at Holsinger's is Americas Original Red Meat 'Buffalo.' We stock fresh frozen meat cuts and make a variety of smoked products that are out of this world.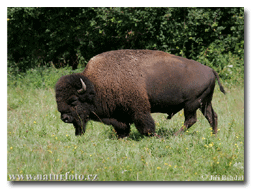 Why Eat Bison?
Bison are low in cholesterol, fat and calories, but high in protein, making it the heart healthy red meat. It tastes good too. The taste is very similar to the best beef you ever tasted, hearty, sweet and rich with no gamey taste at all. Health conscious consumers are also attracted to the fact that Bison are raised with no growth stimulants, hormones or antibiotics.
Visit our Information & Recipes Page to learn about some delicious bison recipes!